Ibérica Capital Partners (ICP), the Marbella and Madrid-based investment holding company with a regional focus on the southern coastal areas, plans to invest up to EUR 100 million in individual residential real estate portfolios.
"The strategy is to rehabilitate residential properties with ECO green certificates in order to reposition assets and create added value for our investors and shareholders," says ICP CEO and Co-Founder Pablo A. Anderson.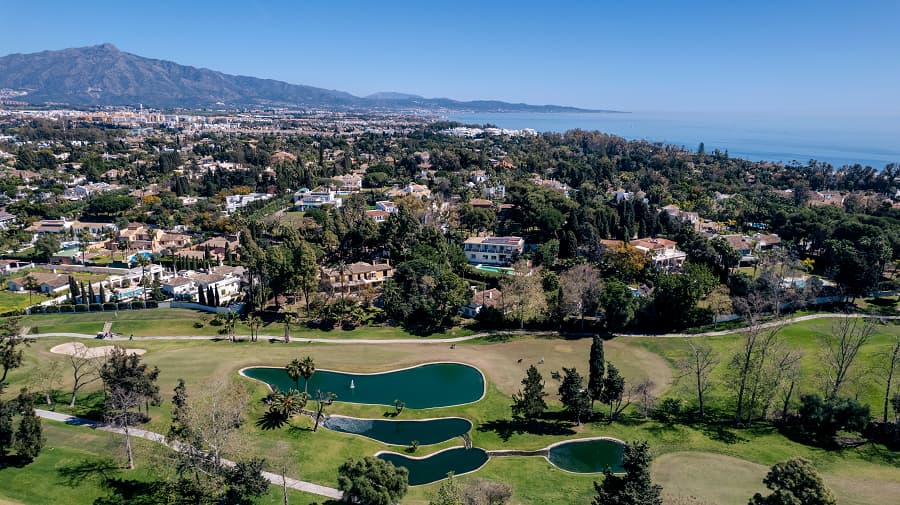 ICP has recently been at the forefront, primarily on the Costa del Sol, with its unique institutional approach and investment criteria, focusing on green energy and decarbonization to deliver new energy standards in the real estate sector, as well as with its investments in renewable energy and climate technology.
Mr. Anderson's statement demonstrates the group's commitment to investing in green projects: "In March, ICP signed a regional investment agreement with foreign investors to dedicate the necessary resources to revitalize obsolete but prime residential assets and convert them into modern green energy homes for the next generation of buyers, with a focus on ESG, throughout the southern coast, and soon throughout Spain.
The Costa del Sol has always attracted European and international investors to acquire a place in the sun.
With an average of 300 days of sunshine a year, year-round activities, family and business infrastructure, the region has gone from strength to strength and has seen an increase of over 50% in prices and demand in the last 24 months. This has begun to attract the attention and interest of international investors, in which ICP specializes.
As interest rates and energy prices rise around the world, Costa del Sol has maintained its strong position in the market, with high demand and insufficient supply in the short to medium term. The sustainability of the market, coupled with ICP's investment approach, offers an attractive financial proposition for international institutions.
"With our strategic partners and their support, ICP has been able to commit to future real estate developments in Marbella and around the Costa del Sol. Through an ambitious plan to disrupt and advance the high-end villa niche with progressive technology to achieve state-of-the-art, green energy and decarbonized homes."
"We have attracted the attention of real estate agents, homeowners, Spanish banks and international investors around the world in our effort(s), so we will be able to focus on getting valuable assets out of distressed situations. Keeping our partners not only satisfied with a healthy return on their investments, but also with their participation in creating a more sustainable environment," concludes Yves Horoit Co-Founder of ICP.
Iberica Capital Partners is a diversified investment holding group founded by 2 veteran entrepreneurs operating in the private and real estate markets. The group operates in real estate, technology and renewable energies, with an overall investment strategy that promotes ESG with an emphasis on the Environment.